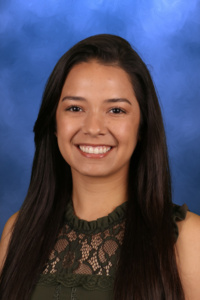 Destiny Benavides
About Me
WHY VCA: The VCA team is genuine in their faith and love towards one another, and I want to be a part of an atmosphere that passionately ministers to the students! Every morning, I pray to have at least one spiritual or academic impact on a child's life each day I step onto campus. Along with my passion for teaching, I also enjoy being influential after school by getting to know more students via coaching or assistant directing the spring musical.
EXPERIENCE/EDUCATION: BA in Child and Adolescent Development, Minor in Justice Studies, MA in Curriculum and Instruction (San Jose State University). This will be my fourth year of teaching – my second at VCA.
HOBBIES: The physical activities I enjoy are softball, volleyball, tennis, basketball, paddle boarding, and figure skating. I also enjoy singing, being artistic, cooking, reading, playing video games, and spending quality time with friends and family.
FAVORITE BIBLE VERSE: Philippians 4:4-9
INTERESTING FACTS: I love basking in God's creation – from painted skies to starry nights, glistening oceans, and tranquil forests.