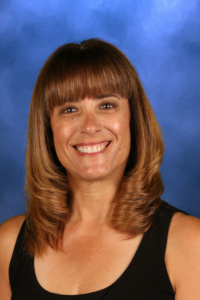 Janell Sefried
About Me
WHY LGCS: I am most passionate about making connections with my students, especially those who are having trouble learning or fitting in. I also love to help students solve problems and encourage out-of-the box thinking.
EXPERIENCE/EDUCATION: I began working at LGCS over 24 years ago when my daughter started school, and while volunteering with her class I quickly discovered my passion of educating children. I initially began working in the lunch and after school programs where I was blessed with additional opportunities to learn new skill sets while on the job. I now possess 21 years of experience as a kindergarten aide and enjoy the continual growth this role brings from my students and colleagues. HOBBIES: My hobbies include camping, fishing, and reading, but I enjoy almost anything outdoors near a body of water.
FAVORITE BIBLE VERSE: Philippians 4:13
INTERESTING FACTS: Outside of work, I enjoy spending time with my family and friends. My husband and I have been married for 31 years and we have one daughter who graduated from LGCS in 2007. I love the outdoors and I can often be found camping at the beach with my husband and our chocolate Labrador, Jax. Living a healthy lifestyle is very important to me and I genuinely enjoy working out at least 5 times per week. My favorite thing to do is explore new places and one of my favorite adventures was a 2 week road trip to Yellowstone and back.