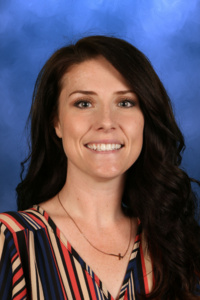 Jennifer Schnabel
About Me
WHY LGCS: Its an honor getting to teach these littles about God who loves them and has a plan for them! I also love working with this age group as they grow in their perception of themselves and the world around them.
EXPERIENCE/EDUCATION: I graduated Magna Cum Laude in May 2013 with a degree in Child and Adolescent Development and a minor in Psychology. I've had the privilege of working with children from all different backgrounds, whether it was through spending time with children in third world countries on mission or volunteering with children who have special needs. Before becoming the LGCS Director in January of 2021, I taught PreK for seven years.
HOBBIES: In addition to spending time with family and friends, I love to bake/cook, go on adventures and to the beach!
FAVORITE BIBLE VERSE: "They will be his people, and God himself will be with them and be their God. He will wipe every tear from their eyes. There will be no more death or mourning or crying or pain, for the old order of things has passed away. Rev 21:3-4