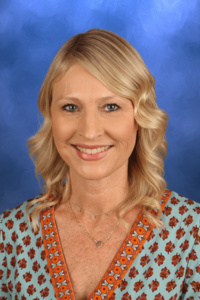 Jenny Felberg
About Me
WHY VCA: I love working at a school where I can teach the children about Jesus. I also love teaching them important foundational skills and enjoy the fun and laughter we share on a daily basis.
EXPERIENCE/EDUCATION: I graduated from Westmont College with a degree in elementary education. I got my teaching credential from Bethany College. I have 21 years of teaching experience.
HOBBIES: I love shopping, reading, finding good coffee shops, and watching my son play water polo.
FAVORITE BIBLE VERSE: Proverbs 3:5-6 Trust in the Lord with all your heart and lean not on your own understanding. In all your ways acknowledge Him and he will make your paths straight.
INTERESTING FACTS: I am married and have 2 adult children. Both of my kids attended here from Jr. K -8th grade. I am an LGCS alumni.