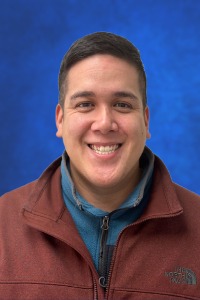 Makepa Fojas
About Me
WHY LGCS: Sharing Jesus with the next generation.

EXPERIENCE/EDUCATION: Worked over 10 years at LGCS

HOBBIES: Skateboarding, Basketball and Video Games

FAVORITE BIBLE VERSE: Do nothing out of selfish ambition or vain conceit. Rather, in humility value others above yourselves, not looking to your own interests but each of you to the interests of others. Philippians 2:3

INTERESTING FACTS: I'm married and we recently adopted a dog and named him Buddy.