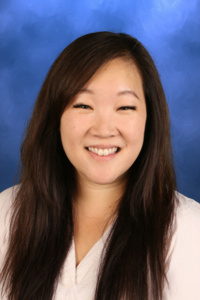 Noel Ledesma
About Me
WHY LGCS: I love that I get to so many different jobs to help the school run smoothly, day to day, supporting our teachers and staff, so that our students have the best experience possible.
EXPERIENCE/EDUCATION: I believe the Lord has been preparing and training me for my role at LGCS for all of my career. I have 12 years of experience as an Early Education teacher and an administrator in private schools. I have also served as a director in children's ministry for 3 years and have had various leadership roles serving youth and college ministries for 10 years. This will be my 5th year at LGCS and I'm so happy to be at a school where I can bring both worlds, private education and church ministry, together!
HOBBIES: watching movies, trying new foods and restaurants, spending time with my family.
FAVORITE BIBLE VERSE: there's too many…but right now, it's Isaiah 40:31. "but those who hope in the Lord will renew their strength. They will soar on wings like eagles; they will run and not grow weary, they will walk and not be faint."
INTERESTING FACTS: My husband and I have been married for 12 years and we have two boys who attend LGCS.