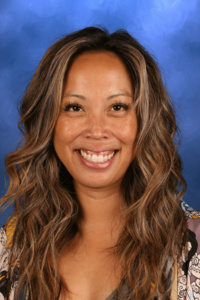 Ramona Pimentel
About Me
WHY LGCS: I endeavor to be part of the ministry.
EXPERIENCE/EDUCATION: I received my Bachelor of Arts La Sierra University in Riverside, California and my Masters in Fine Arts at Teachers College Columbia University in New York, New York. This will be my 10th year at LGCS! I am absolutely thrilled my daughter will experience the love, education and hard work our teachers pour into their students!
HOBBIES: I love the theater, salon/spa days, a good book and time with my family and friends!
FAVORITE BIBLE VERSE: I will pray with my spirit, but I will pray with my mind also; I will praise with my spirit; but I will sing with my mind also. I Corinthians 14:15
INTERESTING FACTS: I've worked for a President, spent every day of my 5 yr old life pretending to be a cashier at Safeway and am the only person in my household that doesn't scream like a baby when there's a spider around.