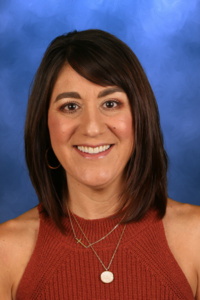 Theresa Paulson
About Me
WHY VCA: The community at VCA is truly something special. It not only allows me to build a greater connection with God but also with the people around me. It gives me the privilege to connect with great adults and young children who strive to make me a better person every day.
EXPERIENCE/EDUCATION: I have worked in the dental industry for the past 20+ years, making this my first year in education!
HOBBIES: I love to be outdoors with my family, such as going to the beach, going on hikes, or simple walks around the neighborhood with our golden retriever, Oliver Finn
FAVORITE BIBLE VERSE: Proverbs 3:5-6 Trust in the Lord with all your heart, and lean not on your understanding, in all your ways submit to Him and He will make your paths straight
INTERESTING FACTS: I have ran 6 marathons and have 4 daughters! We are a big soccer family and love going to San Jose Earthquakes games!