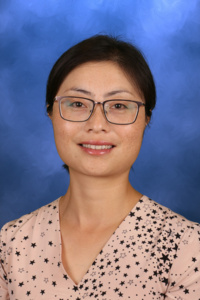 Yang Zhang
About Me
WHY VCA: I love working with colleagues who share the same belief. I love the warm and welcoming working environment.
EXPERIENCE/EDUCATION: Three years of teaching experience in public schools. BA from SuZhou University in Chinese Language and Literature, MA from Zhejiang University in Theory of Literature And Art, and from Cleveland State University in Curriculum and Instruction.
HOBBIES: Hiking, swimming, cooking, reading, and traveling.
FAVORITE BIBLE VERSE: Psalm 46:10 Be still, and know that I am God.
INTERESTING FACTS: My husband and I have been married for 16 years and have two girls attending VCA.